The most comfortable mountain bike in the world
Mountain biking is a fascinating & exciting sport. A lot of bikers will stay away from rugged and steep mountain roads.
Advene hopes that everyone can easily enjoy the joy of mountain biking. As a result, Advene combines traditional mountain bike with electric drive systems & build the most energy-saving mountain bike in the world.
Effortless Cycling
Advene powerful pedal-assisted system makes it easy to conquer steep hills. The mountain's top scenery and the thrill of downhill are all yours now.
Rides like a Pro
The pedal-assisted mode makes it easy for you to get the speed of a professional rider. Surpass anyone easily & cycle far ahead.
Perfect Combination
Hidden battery, quiet & powerful motor system. Advene matches e-motors with traditional mountain bikes. Making you look cooler than anyone.
Seamless Battery Pack Design
Cycle up to 80 km with LG's new 18650 lithium-ion battery. Perfectly hidden in the frame, detachable, safe & reliable with a battery lock.

Resistance-free
Lightweight, high-performance brushless motor. Making you glide along the road when you cycle.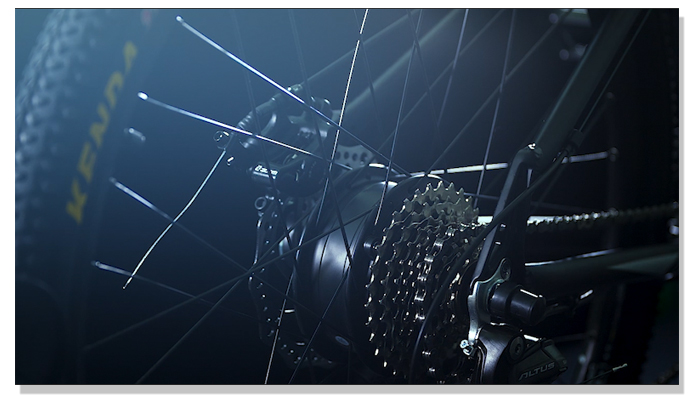 Smart Control Pedal-assisted mode
The pedal-assisted system will amplify your power and let you cycle easily. The adjustable power level for different needs.
Night Cycling Safety Features
Reliable at night with front bright riding lights.
High-strength, Lightweight Alu Frame
6061 aluminium alloy body. Stylish and cool that comes with durable & reliable quality bike parts.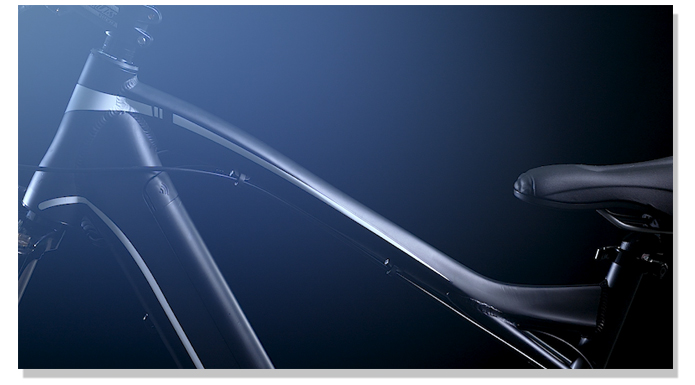 Smooth Speed-changing Experience
Comes with Shimano 27-speed transmission. Known for its fast and reliable gear adjustment.
Sensitive & Efficient Braking System
Reliable full-disc brake system with sharp braking for outstanding performance. Awesome maneuver control with the sensitive braking mechanism.
Safe Cycling with KENDA Tires
Professional cycling tires with high abrasion resistance & superior grip. The unique tread design has the dual effect of reducing rolling slip & anti-slip. Do not need to worry about rain/ shine, flat or mountainous as it's equipped with anti-puncture tape.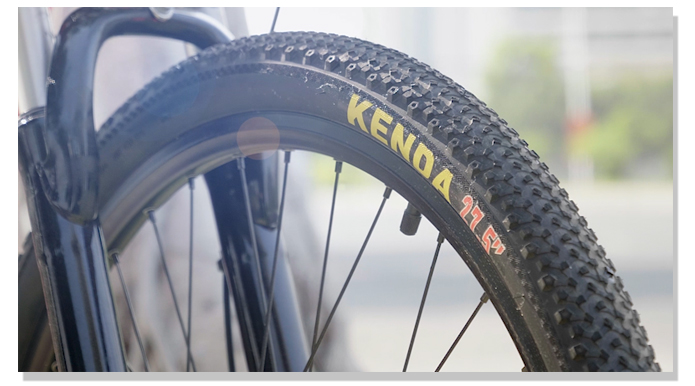 Specifications Square Up
Sleek bike frame
Light aluminum alloy grade 6061 frame
Withstanding up to 400 pounds
Weight: 22kg *without battery
2 color options: Cool Black, Passionate Red
Battery's proprietary tech
Standard version 36v 7.8ah Lithium Battery
Up to 80 km travel distance
Standard charge time 4 h
Hidden battery – detachable for easy charging
LG 18650 lith-ion battery
Easily remove from the frame with a discreet key lock to secure the battery
Powerful and silent motor
250-watt booster motor, Standard model
Speed up to 25km/hr
Throttle for full electric or pedal-assisted
Comes with thumb throttle to go full electric or maintain pedal assisted
Rust-free gearing components
Shifter – Shimano M2000, 27-Speed, F/Derail – Shimano M431, R/Derail – Shimano M370
Quick response with reliable mechanical disc brakes
Adjustable preload and mechanical lock-out Rock Shox front suspension fork for all terrains
Fitted with strong safety light
Adjustable seat for maximum comfort
Clean steering handlebar for the perfect fit
Puncture-proof wheelset
27.5"x2.128 Maxxis wheel size for greater control & speed
All-terrain tires
Smart
Smart variable speed options @ 6 speeds
Full throttle or Pedal Assisted Option
Automatic drive function
Easy, on-the-go speed adjustment
Configurable for personal settings
Displays battery time, speed and distance
Water and dust-proof